We will announce the 2015 InstaStyle winner at our CFAC Fashion show taking place October 27th, 2015 at Temple Israel in Lawrence . All votes are confidential.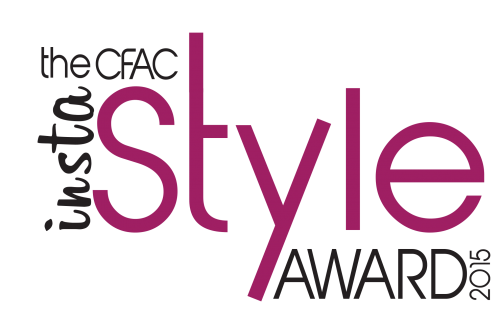 VOTE AND BE ENTERED TO WIN $100 IN RAFFLE TICKETS!
CFAC is known for our incredible raffle packages. All who vote will have a chance to win an extra $100 in tickets to be used in any package.  View and Purchase raffles online.
InstaStyle will be presented by Sharon LangertFashion-Isha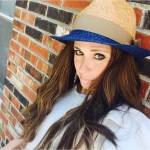 Sharon Langert is the founder of the original modest fashion blog www.fashion-isha.com. She's a wife and mom of 5 kids and a grandmother to 2! Since she was a small girl, Sharon has had a love of fashion and an appreciation for the beauty in the world. As she raised her family, she spent her spare time expressing her creativity through volunteer work and charity event planning. When her kids were older, Sharon designed and produced her own line of modest clothes and then went on to start her blog, with the goal of inspiring women to cherish their innate value and take care of themselves. For Sharon there's more to life than just looking great, she wants women to find happiness and success too! And with a sense of gratitude, humor, and a great pair of shoes, she's shows us how!
THE LUCKY 13 INSTASTYLE NOMINEES
For as long as I can remember, my favorite part of the day has been getting dressed each morning. I wore a uniform to school from Kindergarten through high school, so I used my accessories as a way to express my personal style. Funny enough, I never thought to pursue a career in fashion. It must have been too obvious, I guess. I went to college for music (I'm a singer) and then got a masters in education. After I finished my degrees in 2010, I got a job working with Showroom Seven/Seventh House PR, where I remain today. My colleagues were amused by my eccentric accessories and encouraged me to start a style blog. I love writing and I love fashion. Excessories Expert allows me to merge these two passions in a platform dedicated to inspring women. My goal is to help women achieve a higher level of self-confidence through style. Most women can agree that when we feel good about how we look, we are happier. Anyone can wear a black dress or a pair of jeans and a blouse, but the accessories allow us to say something unique with our style. It's the fringe bootie, the tassel earring, the great bag…the special touches that really take an outfit from basic to fabulous. By discussing the latest trends in accessories, where to buy them, and how to wear them, I hope to show how accessorizing can be accessible to every woman, every single day. Why not be the chicest mom in the carpool line?
A little over two years ago, I was very sick. Thankfully with Hashems help I pulled through. After a few weeks in the hospital wearing nothing but a gown and the tubes attached to me, I decided things would be different. I spent my recovery planning and executing a journey that leads me to today. I made a conscious choice to live every day like it was my last, as it had almost been. I downloaded Instagram and decided on the handle KINGDOMTOCOME, since thankfully, I would still be working toward my castle in the sky. I then launched and created what would now and forever be my mantra, CARPEFASHIONDIEM. It stands for many things. Mainly, it is a lifestyle I represent. It means, that every day is a good enough excuse to get dressed up and feel and be fabulous. We only have so much time on this earth, so why not, throw some glitter on it. I challenged myself to find hope in the hopeless, knowing I would get past my hurdle, look back and be proud. Fashion has always been in my bones and fashion is what helped me get back on my feet. Everyday waking up and knowing I can put on real clothes, instead of a hospital gown filled me and still fills me with an elation I cannot describe. I wanted to tell a story/fantasy with my pictures, that in turn became my reality. Gratefully I've been lucky enough to spend this past year, working for an incredible designer, who recently allowed me to take over his fashion blog. It is by definition a dream come true. I never once stopped fighting for my dreams and I don't plan too, ever. I have not shared my story with anyone but those close to me and feel the time has come. I hope that even a flicker will resonate with someone reading this, that they will be inspired and that they will conquer their fears and achieve greatness. If for no other reason but simply because, they can. You can. As always CarpeFashionDiem.
Working in the fashion field as a fashion stylist #LifeOfaStylist on photo shoot sets, I began to think of ways I could implement my work together with my personal daily life #DinnerPrep. Thats when the idea of a lifestyle blog came about…and Such a Betty was created!
Such a Betty is a play on words, as my name is Betty & it's a blog simply about me being me: Such a Betty!
Being that I personally dress in a modest form, I feel a strong connection with others who struggle feeling comfortable dressing modestly (as it is not always so easy for me either!) and enjoy showcasing my unique modest style to help encourage & inspire others. Now more than ever before, modest fashion has increased in popularity and accessibility. From runway to retail, modest attire has made its debut and looks like its here to stay – so feel free to check out ways to style your outfits modestly on my Instagram page @such.a.betty!
I try to utilize my blog as a platform to connect with others to share my inspiration, thoughts, reviews, everyday life and my personal style, while tying it all together with some positive vibes. I wanted to create a place where people can go for a quick dose of all things trending while staying true to myself. I hope I've accomplished just this!
Connect with me and let me know what you think… xx Betty
When I started my degree at FIT, back in 2011, I was sold on being a Fashion Designer. I've always had a passion for business and an eye for fashion and wanted to somehow merge the two. After doing the routinely internships and fashion student hustling (I was with Susan Lazar from "Egg by Susan Lazar" and Nanette Lepore), I decided it was time to bring furs into the Jewish community. What started out as a risky experiment grew into an amazing community of fur lovers, shoppers, and stylists. My Instagram brings together my inspiration, outfits, furs, and philosophy. I hope to be able to encourage other young girls to follow their dreams. We live in a world where we're constantly being told to conform. It's beautiful to watch how people come out of their shells with these amazing outlets. There is nothing more rewarding than inspiring others and doing what I love at the same time. Cheers to inner peace and fashionable dreams 🙂
My notable and perceptive eye for fashion settled at a very young age, while I would discuss the season's collections with my best friend and sisters. Ever since, I had set my sights on a career as a fashion stylist and personal shopper.I had continually been mindful of my clothing restrictions, but I completely embraced my modest attire. As a personal shopping stylist and a daily blogger I want to provide my followers with the latest news in the fashion world and give them a plethora of new ideas for all of their social dressing needs. My vision is to inspire other women to embrace modest attire and see that although there are clothing restrictions, that does not mean they do not have a vast selection of choices for all their dressing needs.Dressing tsniout, modest is a constant fuel for my personal inspiration and I do my utmost to reflect my passion and dedication to modest dressing while being perfectly "fashionable & trend y". This is MyFashionology, my definition of modest fashion.
Growing up with two older sisters, one can only imagine how much makeup, shoes & clothing I was surrounded by. Fashion was always something I loved, and the older I got the more and more I fell in love with it. Friends would always ask me for fashion tips and help, I enjoyed it so much… Until I completely changed my "dress code". I went from, throwing on a pair of Citizens or Sevens (jeans) with a cute top and flats, to throwing on a hardtail with a top that of course, needed a shell. As I began to dress more modest, I found it extremely difficult to dress stylish and feel good about myself and what I was wearing. People continued to compliment my style but I just felt incomplete. As I got more use to my new way of dressing, I found ways to look cute & stylish. I realized though that I wasn't alone with this struggle and it was real. Too many girls were asking me for style tips and that was when I decided to share my fashion & style tips with the other modest dressers and created my Instagram/Blog Eishes Style. Dressing modestly isn't easy, but I am happy to say that it is no longer a struggle. I finally realized this while getting dressed one day and having "nothing to wear". I thought it was because of dressing modestly, but then I realized that I feel like I have "nothing to wear" as often as I did when I wore jeans… I am proud to say that #TheStruggleIsNoLongerReal.
My first true love was Fashion, but I struggled with the concept of Tznius for many years. I did not believe that you could dress modestly and still be your own fabulous self. After following bloggers like Man Repeller for so long, I started to search for blogs geared toward modest fashion, but found only a minimal amount within the Jewish community. I finally decided to start my own journey into personal style blogging, and fill the void within the modest fashion world. It took me many years to get to where I am, but I found my way of melding the two worlds of Fashion and Tznius into an amalgamate that brought my blog to life, and affords me the opportunity to inspire and encourage women to explore the world of Fashion through modesty, without losing their beauty.
As a little girl I realized that my sense of style was unique compared to those around me. Growing up in a religious home I knew it would be difficult to pursue a career in the fashion industry, but I became determined to make my dreams in the world of fashion come true. I aspire to show and inspire women that you can be 'on trend' while dressing modestly without breaking your wallet .
WELCOME TO THE FROCK; Your Brooklyn-based style destination created by your favorite Australian Orthodox Jewish fashion designers, Simi Polonsky and Chaya Chanin.
The Frock NYC is a multi-faceted fashion studio offering original garment designs (The Frock Basics), a unique pop-up consignment store (The Frock Swap), and styling services (The Frock Style). We offer a high-fashion approach to easy dressing, while simultaneously catering to the sartorial needs of women across NYC and beyond.
THE CREATORS:
Sisters Chaya and Simi are the design duo behind The Frock NYC. Born and raised in Australia, they share a unique fashion sense influenced by the easy-going surf culture of the beaches of Sydney, and their upbringing in an orthodox Jewish home. Above all, they were motivated to explore their love affair with style, and experience the fashion world up-close.
As soon as Chaya and Simi arrived in New York, they began scouring boutiques and second-hands stores for clothes that fit the modesty standards of their faith, and their own high-fashion tastes. The sisters built a reputation for striking this delicate balance with an approach that's both distinctive and seemingly effortless.
Women from the Jewish community and beyond caught wind of their fashion acumen and encouraged the duo to share their unique taste with the world. In September 2010, the pair rented out a local florist to open their first pop-up consignment shop, The Frock NYC. They quickly built a loyal following of women looking to shop in a vibrant, social atmosphere.
Influenced by their experience as mothers, entrepreneurs, and fashion lovers, Chaya and Simi combine a relaxed, easy-to wear vibe with a high-end aesthetic. Their designs are infused with personality, imbued with their shared spirituality, and inspired by the beautiful clothing they see on the streets of NYC everyday.
Today, Chaya and Simi continue their journey to empower customers with unique designs and unparalleled service. Whether they're curating the best finds for their designer consignment boutique or creating original pieces, Chaya and Simi are as passionate as ever about putting an unexpected, fashionable spin on modest dressing.
I have had a love for fashion since I could remember. My mother would dress my sisters and me in the most beautiful outfits – from headbands to dresses, to tights down to the shoes we wore. We all felt like we were walking down the runway during fashion week. Fashion has become an intricate part of my life as it truly makes me feel alive. I love how I can envision a certain look and see that idea come to life as I put a jacket on top of a dress paired with the right shoes and hat. To me, fashion tells a story of who you are and where you are going. I want to share my everyday story with people through my idea of fashion, so they can feel inspired by my style and perspective, and hopefully feel the same passion for fashion that I have developed throughout my life.
I started Stilettofashions as a way to express myself through fashion. My motto has always been Believe and you shall Achieve. I have had a passion for fashion for as long as I can remember, like when I took 5 outfits to a family bbq at the age of 6 thinking there may be a runway available. I started using all sources of inspiration around me for fashion advice on my blog and website. Anything from art to what I may have just read, and even the little things my kids do, I would create my daily look. I decided to become a stylist and found it to be fun and very self fulfilling. Not only do I get to be around the fast evolving fashion trends but as a stylist I love making woman feel good about themselves. When I dress a client in a garment that speaks to their sense of style and makes them feel glam and chic, there is this immediate boost of self confidence that illuminates from them and that is the ultimate high for me. Loving what I do I have now ventured out collaborating with new designers and new agencies hoping to expand my business and staple my personal fashion trends into the fashion industry.
There's no better feeling than when a person looks in the mirror with a huge smile, shocked that they're even looking at themselves. "Is that me? I look so stunning!" Fortunately this is an experience and reaction which I am extremely familiar with.
People usually hesitate when the thought of a personal shopper comes to mind. "Expensive and unnecessary" they usually think. But what they don't know is that a fresh pair of eyes might just be the greatest investment ever.
When I meet with my clientele a transformation begins, from the inside out. I help people buy less but buy better in less time! Since I'm shopping on a regular basis, I'm familiar with the latest collections and just by scanning a person I know exactly what's good for their shape, size, and age. Also, as difficult as shopping is for some, it's even more difficult when you have to find skirts which are a certain length, and tops that cover certain areas. But this is where I am a mastermind. I have the ability to create beautiful modest looks which will make you feel great, look great, but also meet Halachic standards.
Once I recognized that I have this G-d given talent, I decided to start a blog and use it as a platform to not only teach women different styling tricks but more importantly to inspire women all across the globe that you don't have to bare all to look good and feel attractive.
I pray that this Mitzvah should be an easy and enjoyable one for all women and if my blog can help one woman achieve that, then mission accomplished.